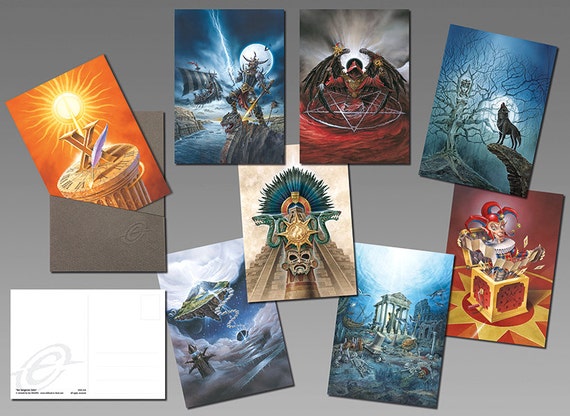 SET DE 8 CARTES POSTALES
Les 8 cartes postales sont présentées dans une pochette embossée.
Format carte: 10,5 x 14,8 cm (A6)
Edition limitée.
Set de 8 cartes postales par l'artiste Eric Philippe
comprenant les images suivantes:
– Lapse of Reality
– Hunting Shadows
– March On
– Regressus
– Moonlight Lady
– Jack in the Box
– Mysticeti Victoria
– Ten Tangerine Tales
10,00 €
En stock
Chaque carte postale est imprimée en quadrichromie au recto,
N/B au verso, sur du 300gr offset mat.

Image détaillée et infos complètes sur Etsy.
Une question ou une requête spéciale ? Contactez-moi.