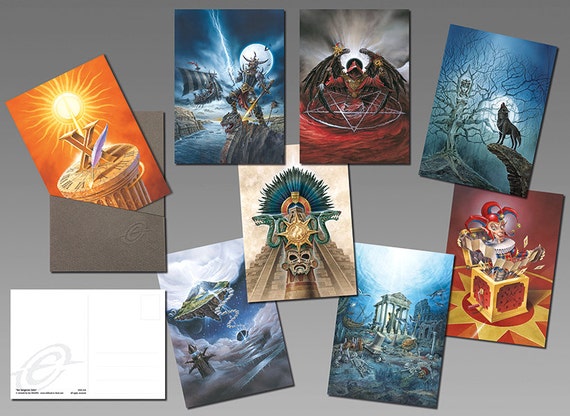 SET OF 8 POSTCARDS
The 8 postcards are presented in a classy embossed cardboard sleeve.
Card size: 10,5 x 14,8 cm (A6)
Limited edition.
Postcards – greeting cards by artist Eric Philippe
with the following images:
– Lapse of Reality
– Hunting Shadows
– March On
– Regressus
– Moonlight Lady
– Jack in the Box
– Mysticeti Victoria
– Ten Tangerine Tales
10,00 €
In stock
Each postcard printed in full colours on the front,
B/W on the back, on 300gr matt offset paper.

Detailed image and complete information on Etsy.
Have a question or a special request? Please contact us.