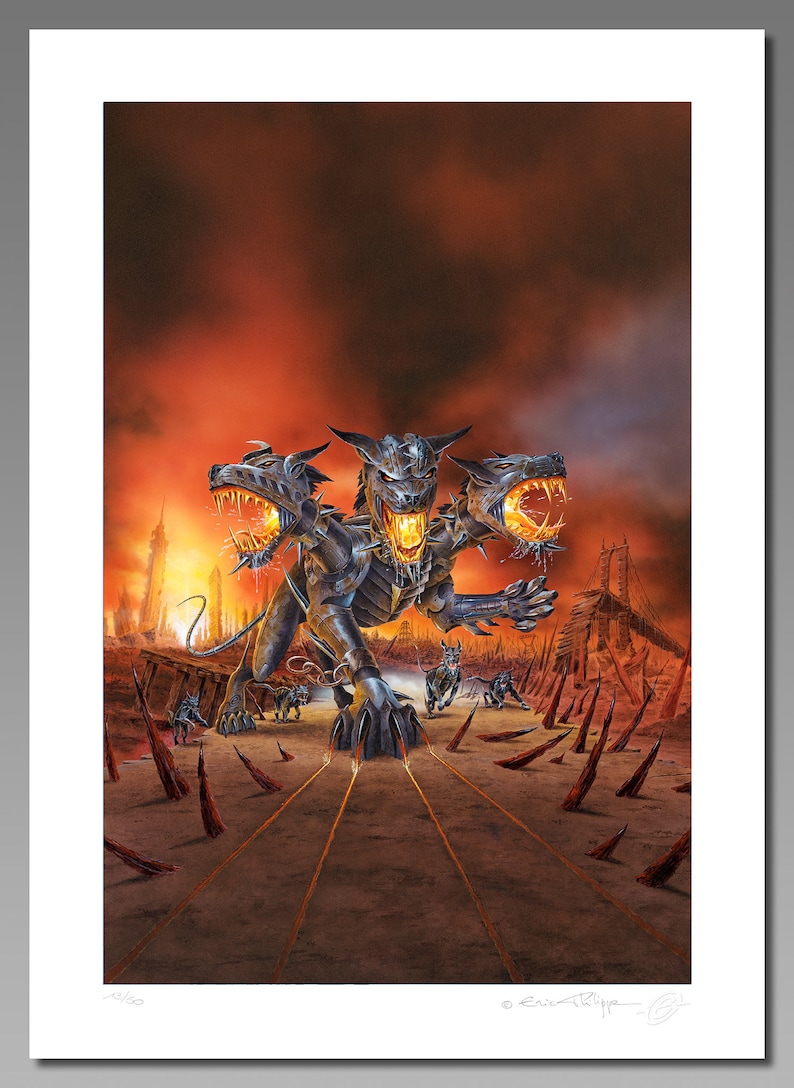 ESTAMPE PIGMENTAIRE – POSTER
Format papier : 50 x 70 cm
Format image : 40 x 60 cm + Bord blanc (papier)
Edition limitée à 50 exemplaires.
Illustration de la pochette CD et double album vinyle "Brotherhood of Metal"
pour le groupe américain THE RODS.
Chaque reproduction est personnellement signée
et numérotée au crayon par Eric PHILIPPE.
125,00 €
En stock
Oeuvre imprimée sur du papier d'artiste de très haute qualité
avec des encres pigmentées de longue durée. GICLEE PRINT.
Toutes nos reproductions sont vendues NON-ENCADRÉES.
Image détaillée et infos complètes sur Etsy.
Une question ou une requête spéciale ? Contactez-moi.